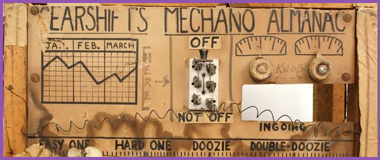 Super Auctions is holding their second liquidation of assets from the Hollywood Entertainment Museum (see details on previous event).  Touted as "Hollywood Entertainment Museum II", this follow-up auction ending January 31st also benefits the Media Arts Education for At-Risk Youth.
Learn more about Super Auctions at their official website, www.SuperAuctions.com.
The catalog can be found online at iCollector.com: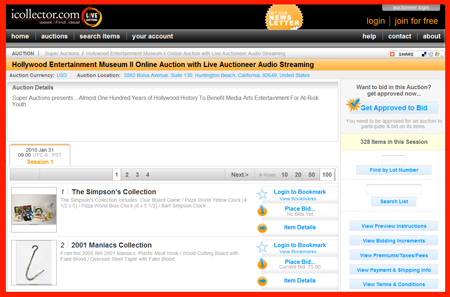 There appear to be many lots that were listed in the prior sale last month that did not reach the unstated reserves.  I had two collector friends relay reports of the last auction (one was in person, one participated online) and they had stated that there were tremendous jumps via advance bidding (example – opening at $150 and then asking $13,000) as well as concerns about attributions/provenance/authenticity of select lots.
Jason DeBord