Super Auctions is managing a series of follow-up auctions to their previous liquidation efforts of the 20th Century Props.  The next sales are split into two sessions – "Movie Memorabilia" and "Event Planning".
The auctions will be held in North Hollywood, with online bidding provided by Live Auctioneer (with audio streaming) and iCollector.
Learn more about Super Auctions at their official website, www.SuperAuctions.com.
The catalogs can be found online at iCollector.com.
Session 1: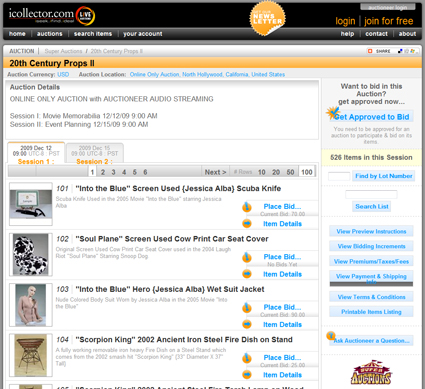 Session 2: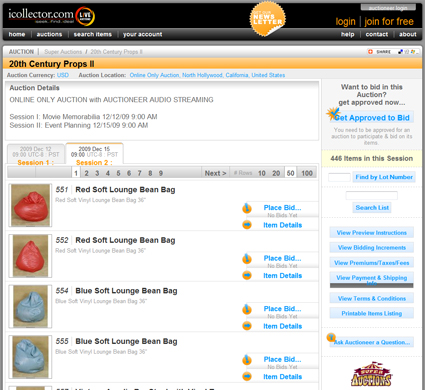 Learn more about 20th Century Props by reading previous Original Prop Blog articles:
Jason DeBord