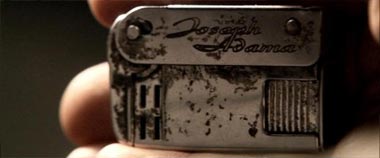 I spent some time today talking with Alec Peters, CEO of newly created Propworx, about the upcoming events promoting the final Battlestar Galactica episodes and the auction of original prop and costume assets from the show, in conjunction with NBC Universal Television (see Press Release).  In order to share a great deal of information about these topics, I conducted a taped interview which can be heard using the MP3 player below (Adobe Flash required):
[audio:PropWorx-Interview.mp3]
This is a substantial interview at over 30 minutes in length and covers a number of topics – Alec's background in the hobby, the genesis of his Star Trek blog and discussion forum, the birth of Propworx, details about the upcoming live and online auction events offering Battlestar Galactica props and wardrobe, and other related material.
I'd like to thank Alec for taking the time to share insights and information with the readers of the Original Prop Blog.
More information about the Battlestar Galactica auctions and Propworx can be found at www.BattlestarProps.com:

Jason De Bord