I've been asking my sister, caretaker of the family photo albums, to track down these photos for years, and she's finally found them…
For me, this is one of those golden memories that stick with you like it was yesterday.
7 years old, just seen The Empire Strikes Back, having waited a good portion of my entire life waiting for it since Star Wars.
Kenner Toys everywhere…
The Sith Lord…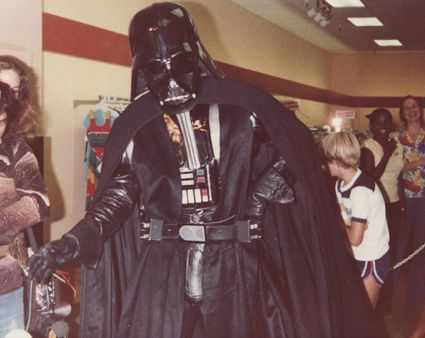 The Imperial Rotating Fan?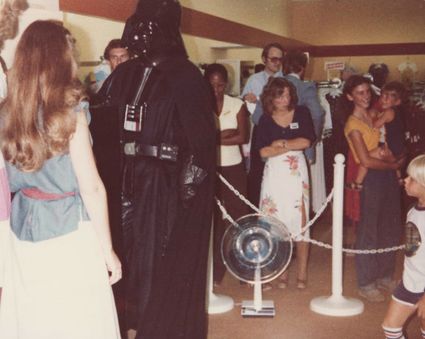 Me, my sister, Darth Vader, and future bedsheets (background – and I still have one of the pillow cases!).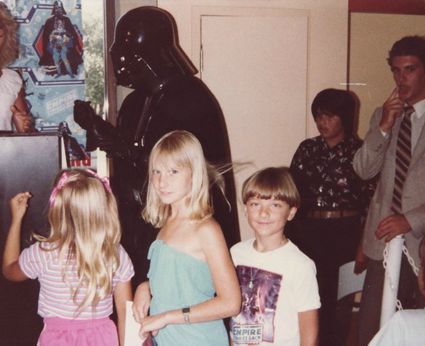 The handshake…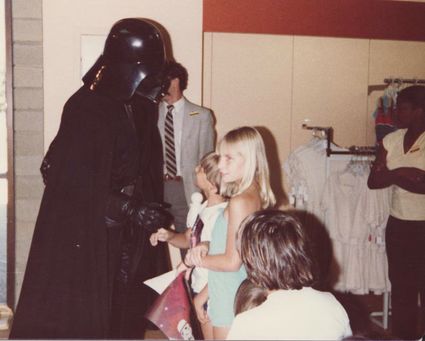 The autograph…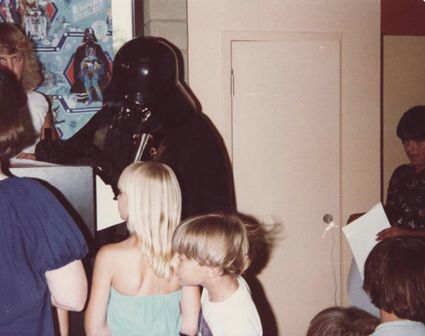 The brushoff… "Go… Go and buy Kenner toys and bedsheets…"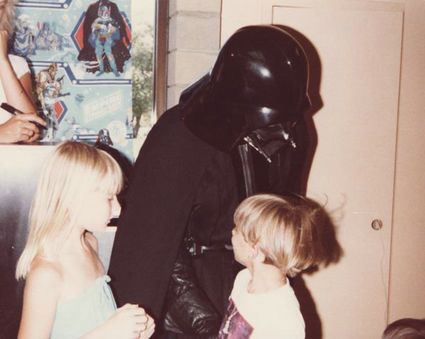 I swear, just before that photo was taken, he actually moved me by putting his hand on my throat!
Oh, and he did sign his autograph "Darth Vader", which I still find kind of amusing.
Did anyone else meet Darth Vader circa 1980?
Jason De Bord