This is the eighth in a series of articles reporting on the Stembridge Armory Collection Auction in Los Angeles, hosted by Little John's Auction Service.

Part 8: Hero Pistol – True Lies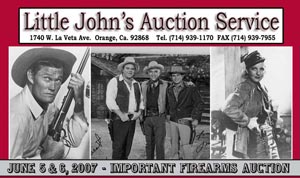 This week I have "in hand" the second of my two primary wins from the Stembridge Collection Auction last month (the delay due to CA law and waiting periods).
This, along with the Terminator 2: Judgment Day hero pistol, was one of the two pieces I had high hopes of winning, so I was fortunate enough to win both.
I did not have the rental agreements to go with this piece, but given that Little John's attributed it to True Lies and the "semi-match" of the serial number on the one sheet, I had confidence in the attribution of this piece.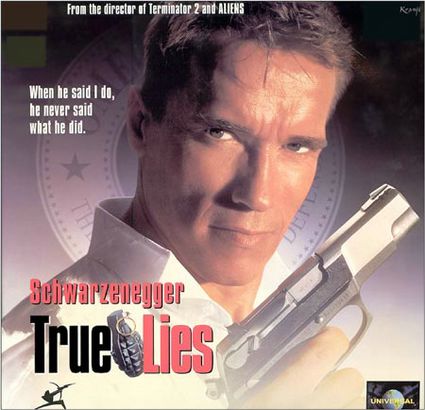 What is a "semi-matched" serial number?
On the poster/one sheet, the pistol is clearly seen. However, the serial number is not a true match…
The serial number on the pistol is: 660-00947
The serial number on the poster is: 640-00967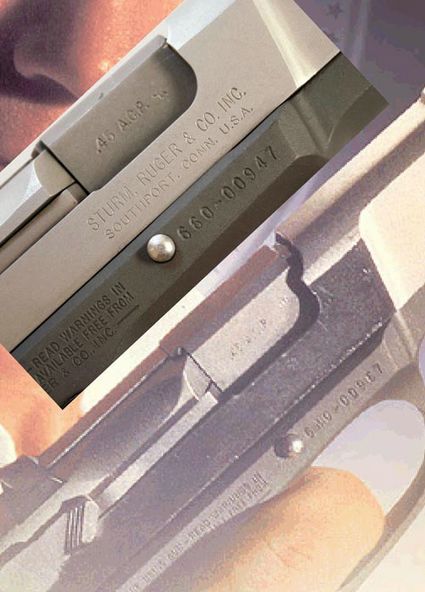 The second "6" and "4" on the firearm are switched on the poster. Given that the slim chances that not only such a weapon was used, but even exists, I believe it was changed intentionally for legal or other reasons. The poster image appears to be altered or illustrated based on a real photo, in that there are other differences between the real firearm and the poster (the latter lacks the manufacturer imprint above the serial number as well). Having said all that, I believe that this firearm was used for the publicity photos and in the film. In any event, I will continue to research this to see if I can obtain additional documents placing this weapon in use in the production.
Here are some images… (click each photo for higher resolutions)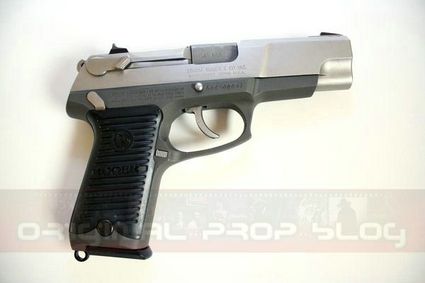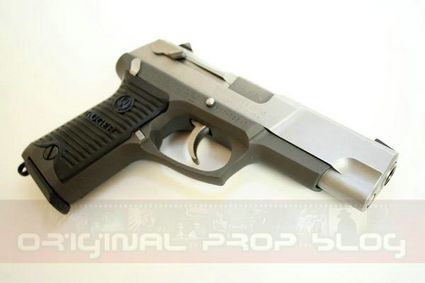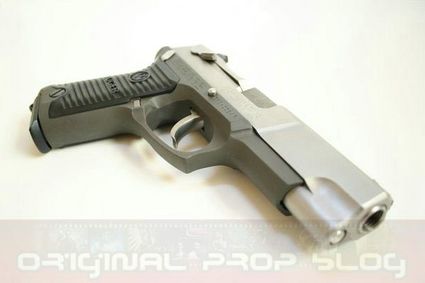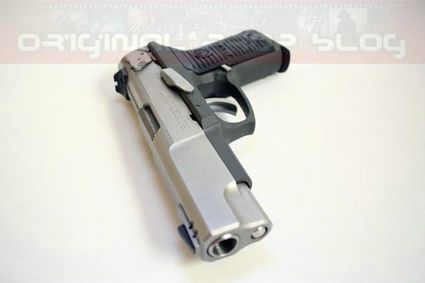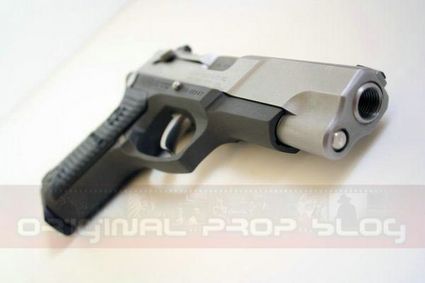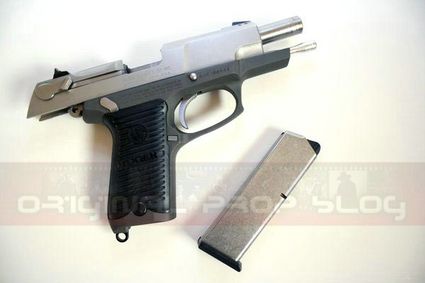 Here are some screencaps…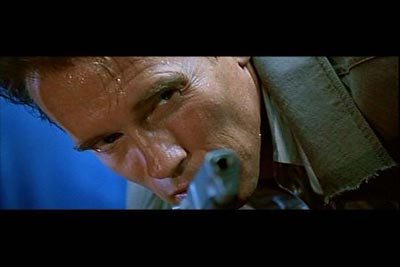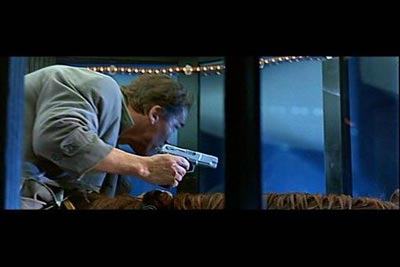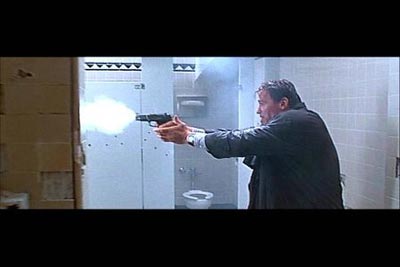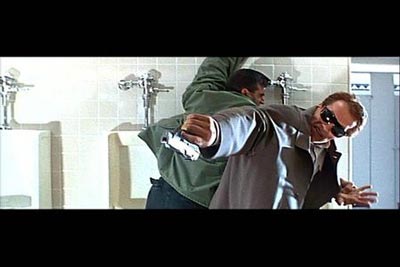 Jason De Bord