The Latest Articles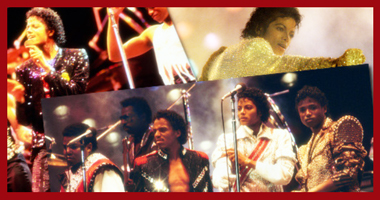 TMZ and other media outlets are today reporting that the Michael Jackson Estate has filed a Federal lawsuit again Hollywood movie prop and memorabilia dealer Premiere Props; that the auction house was "duping potential buyers with a get-rich-quick scheme".  Per the article, Premiere Props offered concert photos for sale of the 1984 Victory Tour, and that Michael Jackson had originally hired the photographer and owned rights to the photos.  According to TMZ, "[t]he Estate claims Premiere Props put the photos up for auction, and misled buyers into believing they would also own copyright on the pics — a huge selling point, because the buyer could make a fortune by reprinting and selling the pics". Read the story »

This is part of my ongoing coverage of San Diego Comic Con 2014.  This article features a variety of photos from Wednesday / "Preview Night"… Read the story »

This is part of my ongoing coverage of San Diego Comic Con 2014. As has been the case for several years, DC Entertainment has put together an amazing collection of original props and costumes within their exhibitor space at Comic Con, and this one might be the best yet, with costumes and props from all of the various Batman films, all to celebrate 75 years of the Caped Crusader.  The outside of the case holding cowls from the different movies reads, "The Batman Film Anthology: 1989-1997″. Read the story »

This is part of my ongoing coverage of San Diego Comic Con 2014.  This is most definitely the most important Comic Con appearance for Prop Store since their first exhibit back in 2008.  They have managed to get a sizable upgrade in space from The Powers That Be at Comic Con for 2014, and they have put all of that additional square footage to brilliant use, with a more open design and really elegant work in displaying their rare props and costumes with beautiful lighting.  With the added visibility, Prop Store is using the opportunity to get the word out about their first live auction even later this year, to be held in London in October.

This is part of my ongoing coverage of San Diego Comic Con 2014.  As per tradition, Hollywood memorabilia auction house Profiles in History are exhibiting at their usual space, Booth #1605.  I've been attending Comic Con since 1987, and have been covering it on the Original Prop Blog since 2008, and if I'm honest, I would say this is their most disappointing showing to date.  The entire back wall are costumes for the Expendables franchise (which, if you haven't seen the film(s), isn't too exciting).  With what little space is left, there is not too much to impress… and I think that this is maybe the second or third year running where the big promo is a signing from Sean Astin. Read the story »

The Daily Mail must be an easy get for a puff piece on movie prop memorabilia, going by their latest article on the "prototype" stormtrooper helmet being put up for auction (again) by Nate D Sanders this month.  It reads as though it was repurposed from the auction house material, without the benefit of any third party analysis or questions about the provenance of the item.  A similar helmet was pulled from auction by Christie's last month, and their have been questions raised about the background of these "prototype" stormtrooper helmets attributed to Andrew Ainsworth's work on Star Wars: A New Hope going back for years now. Read the story »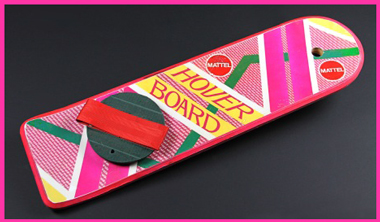 After 16 years in the business of selling original TV and movie props, costumes, and other Hollywood memorabilia, Prop Store will be holding it's first live auction on October 16th, at Vue Westfield in London following a two week exhibition at Vue's flagship cinema in Westfield, London.  With 375 items set to hit the auction block, highlights include material from some of the top sci-fi and action film franchises including James Bond, Star Wars, Back to the Future, Terminator, Batman, and more.  Prop Store has made the hardcover catalog available for pre-order on their site today. Read the story »

Below is the latest updated calendar for upcoming original movie and television prop, wardrobe, and memorabilia auction events. Please contact me if you are aware of any coming events of interest to collectors. Please also note that I update changes/additions to the calendar until the next update, in order to maintain as up to date as possible. Read the story »

Blacksparrow Auctions has teamed up with Creature Features to "celebrate over five decades of the Apes franchise" with a live event offering "original costumes, props, prosthetic molds, posters, production & commercial artwork, action figures and autographs from the original 1968 Planet of the Apes to 2011′s Rise of the Planet of the Apes".  Proceeds of the auction will benefit Center for Great Apes. Read the story »

ScreenUsed will be concluding their next live online auction on July 12th. The auction catalog is now available online via a PDF download via their official website and collectors can bid on iCollector. Featuring an assortment of original props, costumes, and other production material and memorabilia from film and television, this auction includes over 400 lots. Highlights include a bodysuit worn by Christopher Reeve in Superman III, Austin Powers' trademark outfit and a Dr. Evil outfit, wardrobe pieces from many of the various Star Trek TV shows and films, and Yoda's hand from The Empire Strikes Back.  Per their tradition and unique to their events, ScreenUsed have lower starting prices than many competing auctions and no reserves. Read the story »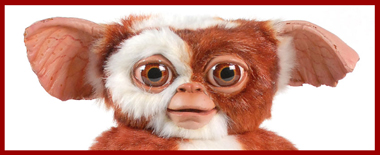 RR Auction launched their next Hollywood Auction today, with online bidding concluding on June 26th. The catalog, now available online, includes photos, autographs, scripts, documents, posters and ephemera, as well as original props and costumes. Read the story »

Prop Store will be launching their exclusive auction of material from Ron Howard's Rush on Monday, July 23rd.  The sale event, in partnership with Exclusive Media, will feature 250 lots of props, costumes, vehicles, and other items used during the production of the highly acclaimed 2013 film. Read the story »

This is an update to the article published on Monday (see "Christie's Withdraws "Prototype" Star Wars Stormtrooper Prop Helmet with Andrew Ainsworth Provenance from Upcoming Auction").  As mentioned in that prior article, unfortunately, no images were provided of the sides and back of the helmet.  A friend in the UK previewed the upcoming Christie's auction, and took photos of the "prototype" Storwtrooper prop helmet, which has since been withdrawn from their sale (#5446).  These additional images are important, in that the single image provided in the online lot description/catalog only included one "straight on" style image which did not show whether the lower, back side of the helmet had the "ribbed" decoration (a detail that most other "prototypes" have shared). Read the story »

Today Christie's has withdrawn Lot 136 from their upcoming Sale #5446, a prop attributed to Star Wars: A New Hope (1977) and described as a "prototype Imperial Stormtrooper's helmet".   There has been ongoing public debate and controversy over movie prop Stormtrooper helmets trading for sale in the marketplace for years, and some of this debate and discussion intersected the legal battles between Lucasfilm and Andrew Ainsworth.  In the auction description, Andrew Ainsworth was named as the source of provenance for the prop withdrawn from the current Christie's sale. Read the story »

Following up on their official online auctions for Breaking Bad last year and Psych this year, newcomer ScreenBid will next be selling original props and costumes and other production material from Showtime Network's cable series, Californication, starring David Duchovny as Hank Moody.  The online-only auction begins June 26 and runs through July 2.